EXCERPT from "My Life"
by Margaret Conner Reppond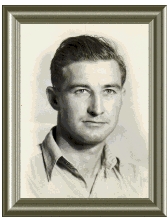 I had dated G.W. (George William) Reppond during the time I stayed with Aunt May in Norman. His parents lived across the street from my grandparents and that was in the next block from Aunt May. G.W.'s sister, Jessie Lee, was my best friend, so I was at the Green's a lot. G.W.'s stepfather was E. C. Green. G.W.'s own father, Jesse Reppond, was killed in 1920 when G. W. was only two years old. Mr. Reppond was killed when he went into Colbert, Oklahoma to buy fresh fruit and nuts for the kid's Christmas. He was standing up in his wagon driving his team of horses and a car passing him honked startling the horses. They jerked the wagon and Jesse fell out of the wagon. The wagon ran over his head crushing it. He died two days later on Christmas day. G. W.'s mother, Mary, married Elzie Green about 2 or 3 years after G.W.'s father, Jesse Reppond, was killed. G.W. was in CCC (Civilian Conservation Corp) camp at Purcell, Oklahoma and could come home every weekend.
| | | |
| --- | --- | --- |
| | The CCC (Civilian Conservation Corp) is an agency authorized by the government to hire unemployed young men for public conservation work. The corps was set up as part of the New Deal program to provide training and development. The CCC conserved and developed natural resources by such activities as planting trees, building dams, and fighting forest fires. Congress abolished the CCC in 1942. http://www.okhistory.org/okjourneys/ccc.html | |
e asked me to marry him when I was a sophomore. But I told him I wanted to finish school…which I did! I graduated High School in 1939. In 1940, on October 15th, G.W. went into the Army at Ft. D.A. Russell at Marfa, Texas. Marfa is the county seat of Presidio County located in the high desert of far West Texas, southeast of El Paso, Texas.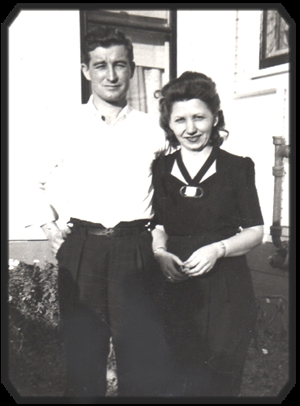 We started dating again and writing several times a week. Mary Lou, his sister, came with him from Whitesboro to visit a friend in Norman, Oklahoma where I was living. At that time, he was stationed in North Carolina on maneuvers and came home to Whitesboro on a 5-day pass. On October 18, 1941, we were married in the Baptist pastor's home at Noble, Oklahoma in Cleveland County. He went back to Leesville, Louisiana Army Base (known as Ft. Polk today) and on December 7, 1941, his unit went to Ft. Sill, Oklahoma. He phoned and his sister, Ola May, and I went to pick him up because he only had a 24-hour pass. This was the day the Japs bombed Pearl Harbor. We took him back to Ft. Sill where he stayed on alert until he got a 7-day pass for Christmas and he got a ride to Norman with his friend's parents. Ola May, Jessie, G. W. and I then went to Whitesboro in his Chevy Coupe. When he left Whitesboro he went back to North Carolina and I rode the bus back to Norman.
G.W. was sent to Brownwood. I joined him in March and stayed until April, about one month.
| | | | |
| --- | --- | --- | --- |
| | This bunker at Camp Bowie was used in training exercises during the Second World War. Less than 10 of the original structures from that era are still standing. When these bunkers were encountered during archeo- logical surveys, they were documented as historic structures. http://www.texasbeyondhistory.net/bowie/indes/html | | |
was pregnant and mother and daddy had moved to New Mexico. On my way to New Mexico I stayed with G. W. in Brownwood (he had rented an apartment) for about three months, then went on to Silver City, New Mexico in May, 1942. G. W. left Brownwood for maneuvers in Louisiana. He came back to Brownwood and was there when Janet was born (in Silver City, N.M.) on August 26, 1942. She had an enlarged thymus that was choking her so Dr. Watts, my doctor, sent her to a specialist in El Paso who was out of town. Because of Jan's condition, the Red Cross sent G. W. to El Paso and we took her to William Beaumont Hospital at Ft. Bliss in El Paso. An Army physician, Dr. Ben Cooley performed the treatments on Janet. Dr. Cooley was originally from Norman and was a personal friend of the McComb family. He lived near the McComb family in Norman and I was so glad to see him!! They did deep x-ray therapy on Janet's thymus gland to shrink it. Then GW, me and my mom, Viola, went to Silver City, NM by bus with medicine for pyloric spasms (chronic vomiting). She vomited her milk with a strong gush. We had to take her back to El Paso in 4 weeks for a 2nd treatment on her thymus gland.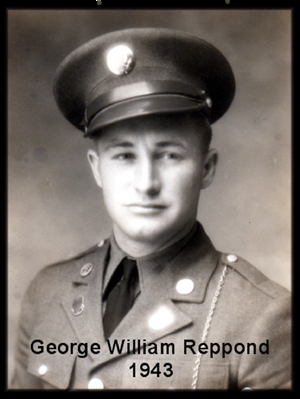 Dad Green sent money to me because he wanted Janet and me to come to Whitesboro for Christmas in 1942. G.W. was in Whitesboro for Thanksgiving and Christmas. I went back to Silver City, New Mexico, where my parents were and got a job at JC Penney. The first U.S. 818th Tank Destroyer Battalion was created while G. W. was at Brownwood. In the spring of 1943, before he went to Ireland, the 818th Tank Destroyer Battalion went to Killeen, Texas and raised the flag at Ft. Hood (originally known as Camp Hood).


fter that he went to Ft. Nix, New Jersey, for Port of Embarkation and shipped out to Ireland. G.W. went from Dublin, Ireland, to the coast of England. On June 6, 1943, he went in on the 42nd wave to Omaha Beach in France. He was with General George Patton's 3rd Army. His outfit was 818th Tank Destroyer Battalion and he was commander of a tank. It looked like a tank except it was half-track and half-wheels. He had a crew and they went from Omaha Beach through the hedgerows in France. The cutters had to cut a path through the heavy underbrush that went up the trenches left by Americans in World War I. They fought their way from France to Germany. At places they went on the autobahn which was like our 4 to 6 lane highways. G. W. was in western Germany when they received orders that his unit was going back to Paris, France, for some R&R but when they got to a certain place they turned back and were fighting Germans in the Battle of the Bulge. After that they went back to Saarlautern and fought in that area. The 818th Tank Destroyer Battalion participated in the race across Germany in March 1945. They continued to fight until they were in Austria. They stopped overnight at Linz, Austria, an industrial city on the Danube River near Vienna, Austria. That was June 1945 and the German WWII was over. The Japanese war wasn't over until August 14, 1945. The reason I know that exact date is because I was working at Hardwick-Etter in Sherman, Texas, making mortar shells for the war and when it was over and the plant closed on that day.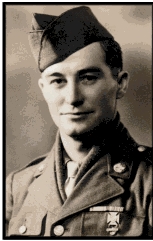 .W. went to Pilsen, Czechoslovakia to wait for a plane to bring him back to the U.S. On his way to the U.S., he flew into Africa and then on to Rio de Janeiro in Brazil.
He bought a pair of boots in Brazil and kept them until he died. He arrived at Camp Chaffee in Arkansas and was honorably discharged from the Army there.
As commander of a tank destroyer, he came home on the point system. He had enough points to bring 4 or 5 men home with him! On July 31, 1945, he rode the train to Whitesboro, Texas. He was home!







Thanks to The Daughters of World War II for making this article available.